Our Story
There are times in life when big decisions are made. Husband and wife team of Andrew Hayden and Jillian Rutherford took the plunge and established Fernie Distillers in 2016.    
Who We Are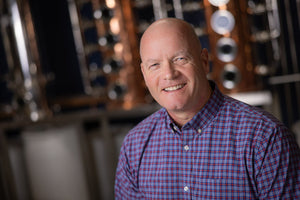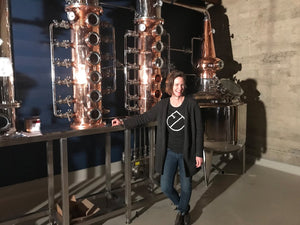 Jillian, with her engineering background, is one of the few female distillers in Canada and is central to the operation. Combined with Andrew's experience working with global beverage alcohol brands and consumer packaged goods, they make a well-blended management team with all the necessary industry experience. The business draws inspiration from the community and its spirit and this extends to working relationships with other organizations, businesses and individuals in Fernie. Whatever it is, the way you tell your story online can make all the difference.
Rich in History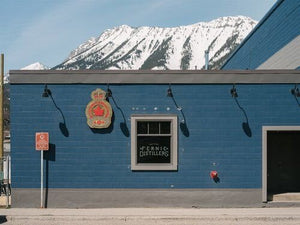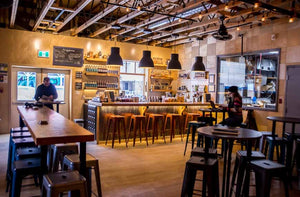 We have a close relationship with our neighbours at Branch 36 of the Royal Canadian Legion. We are right next door. Sitting around the table with our friends at the Legion meat draw (every Saturday at 4pm), it was suggested that the hall become the home of the distillery.The rest is history. Found on 1st Ave, adjacent to Station Square in the heart of downtown Fernie, BC. Fernie Distillers lies in the centre of a resilient community that has survived numerous disasters only to recover and prosper. Fernie Distillers faces the railroad track where the original pioneering prospectors and miners disembarked ready to begin their new lives. Close your eyes and take a sip of one of our hand-crafted spirits, listen for the whistle of the train on the tracks and transport yourself back to those bygone days in our lounge.
We have designed our space with you in mind. It has been renovated to be a welcoming and comfortable space unlike any other space in Fernie. Informal and yet refined at the same time, it is versatile and is available as a private event venue.Click here to inquire.  View the stills, chat with the distiller and learn about the process. Have a tasting of our current products. Relax in the lounge and enjoy a cocktail.  Our retail area has bottled spirits for sale as well as apparel and a selection of other unique items.